Henlo frens! welcome to Kawaii Demon my art collective, or art blog. My name is Walter, I'm a graphic designer, also a freelance artist. I love making illustrations in cartoon style, pixel art, and many graphics just for fun!
When I was younger, on the 2000s I owned a website called "Phantom's lair" with my pixel art. I never made them from zero, I used bases.
Suddenly I got interest on art. I wanted to draw, but I was very old to start... I didn't care, without going to an art academy I started to learn around 2010. Of course I was able to do only stick figures lmao, or biscuit shaped figures, kinda chibi style.
Better than nothing uh?
So thanks to Neocities I wanted so bad to reopen my websites!! and show what motivated me on first place, pixeling! Please take a look around, and don't forget to check my thank you website to found the links where I got most part of the resources (most sites are dead btw...)




A doll made by me, but not the base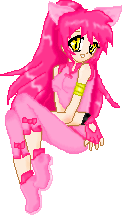 Example of stuff I collect.


Love Candied created these.




-Setsunakute (MurdocNiccals.com) my main collective.




Thank you for your visit!! please come back soon.
Menu


| | | |
| --- | --- | --- |
| | | |
| | Please visit my social networks to see my art, photos, scrapbooking, study notes and more! | |
| | | |